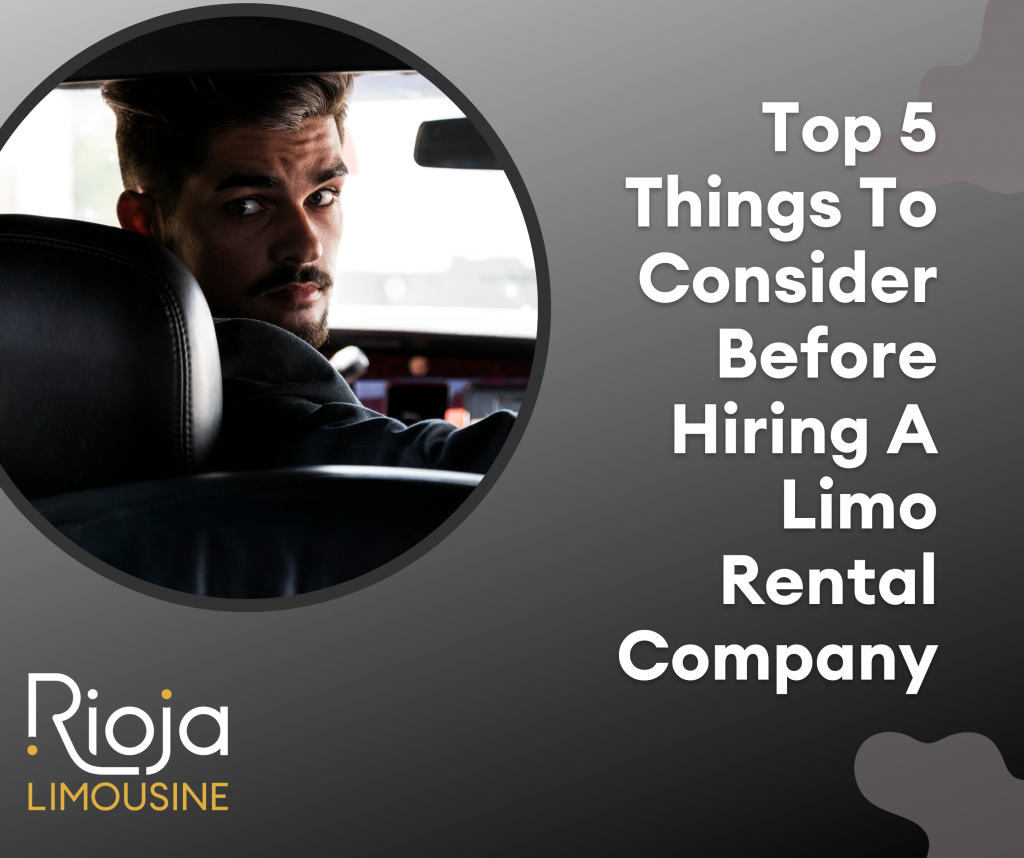 Whether you want to do some sightseeing in Chicago, go on a romantic date with your loved one, or make a show-stopping entrance for a special occasion, a limousine fits the bill for all your desires. 
But if you're wondering which company you should choose for hiring a limo, our article has you covered all the factors you should consider before making the final decision.
Reviews and recommendations
Any credible and trusted limousine service company will have loyal customers. You can look for them online and read their reviews.
We suggest you take some time to read the unique experiences of customers and their experiences. Make note of the negative reviews, as they can help you identify the red flags about a company. Also, check how the company responded to the negative reviews, and if they tried to resolve the issue. 
Look for companies that are transparent and have reviews listed on their website. Also, search online on sites like Google, Yelp, Facebook, and other social platforms to see what customers are saying about the company and its services. 
You can also ask your family, friends, colleagues, and acquaintances for their recommendations. 
If the limousine company services corporate clients, then you will not find many online reviews because of privacy terms and conditions. However, most companies are likely to recommend the service of a trusted limo company. You could check for the limo company's grade on sites like Angie's List and Better Business Bureau. 
Seek recommendations from trusted sources apart from online reviews. 
Pricing and payment
Research the limo company and its competitors. Compare their pricing and payment terms. It'll give you an idea of the standard industry average pricing. 
Pricing can be deceptive. So, apart from cost, look for other factors, such as the features, benefits, and services provided for the package. Sometimes, a cheaper deal might prove costly with hidden fees or poor customer service.  
Most limo companies accept both online and in-person payments. They usually take an initial deposit or prepayment. A signed agreement stating the policies usually accompanies the prepayment. Read the small fine print before signing any contract. Are there any deadlines for the cancellation of the services? Do you have the flexibility to alter your booking without losing your money? Get all the details before you cancel or alter your booking. 
Choose a company that's transparent about its policies and flexible so you can make any booking changes, if required, with no repercussions.
Fleet
A reputed limo service company should offer a wide range of options that suit your requirements. They should have an extensive fleet of limos with distinct features, amenities, and benefits catered to different size groups of passengers. 
You should also find out if they use their own limos. There are limo marketing companies that sell limo services via websites and apps but don't own the limos. You will pay these companies their commission. Instead, look for limo service companies that own their fleet so you can pay less and deal directly with them for your requirements.
Check the model year of the limos. Do they have an updated fleet of newer limo models? If they stock old limos, do they regularly service, maintain and keep them in great condition? 
Usually, companies with an extensive fleet are better positioned to deal with any potential issues, as they have all their protocols and procedures in place. 
At Rioja Limo, you can choose from our expansive fleet that's incomparable to any of our competitors, featuring many styles of limousines. 
Customer Service
You must take into consideration the customer service of the limo company before signing the deal. 
Contact the customer representatives of the limo company. You can email, call, and meet them in person at the office.
Did they respond well to you? Were they kind and courteous? Were they able to respond to your queries on time and provide you with any solutions?
If they've not been satisfactory here, it's unlikely that the actual service will be any better after hiring them. 
A tardy response from the team could also mean that the company is not well-staffed. Opt for a limo company that's well-staffed to respond immediately to any urgent and emergency requests. 
Since Rioja Limo is privately owned and operated, we have complete authority to oversee every aspect of our operations and customer service. You can rest assured that our customer service is top-notch. 
Insurance and Safety
What happens if your limo breaks down, or there's a medical emergency, or any other unfortunate situation? 
Does the limo service company have its precautionary safety measures and emergency plan in place so you can get help and arrive at your destination on time? 
The limo service company has to follow state and federal guidelines that help ensure your safe ride. A reputed company will purchase limos from well-known and credible manufacturers that adhere to the OEM's safety instructions. Reputed limo companies also maintain their vehicles by getting them checked for repairs and servicing them regularly. Their chauffeurs have undergone safety training, background checks, and drug and alcohol screening.
Make sure the limo service company is a legitimate, licensed business with commercial insurance. They should be able to provide proof if you inquire about the same. The insurance should have coverage for vehicles, drivers, and passengers.
Trust Rioja Limo For A Five-Star Experience 
At Rioja Limo, we take immense pride in providing a world-class, safe, and enjoyable ride to our customers. By focusing on every detail of your trip with precision, we intuitively get the finer nuances of providing service excellence with unparalleled luxury to you. 
Looking for a five-star limo service in Chicago area? Rioja Limo checks every box as all of our vehicles are meticulously groomed, stocked with amenities, and driven by courteous and professional drivers. Our goal is to exceed all expectations so that your trip with Rioja Limousine is nothing short of exceptional. Book your Rioja Limo today!