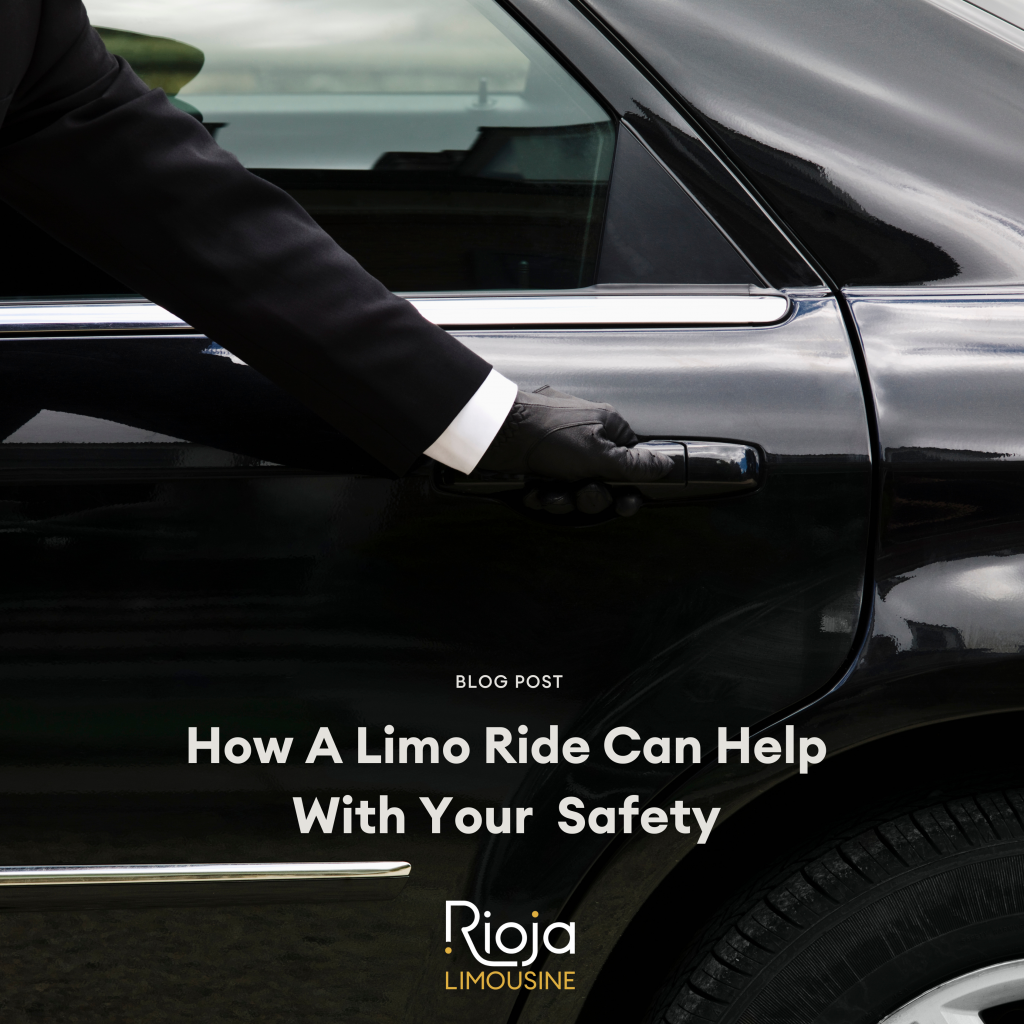 Looking for a limo service in Chicago?
Are you in Chicago and ready to experience the city's highlights in opulence and style? Then perhaps you require a Chicago limousine service.
Or have you ever wished you could take a limo ride at least once? Or do you want to utilize it to make a dramatic arrival at a party or to go to the church for your wedding? Most people book a limousine for special occasions in their lives.
Even while limousine rides seem like fun, you should also think about their safety. Rioja Limo, a limo rental services in Chicago, wants to drive you to your destination while making sure you get there in good health and safety.
Our Safety Measures To Ensure You Have A Pleasant Ride 
Even though a limousine ride can be a thrilling and luxurious experience, prioritizing safety is essential when you're searching for limo rentals. 
It's critical to pick a limo service provider like Rioja Limo with a strong safety record, and whose services are licensed and insured. 
Here are the preventive actions that we take to ensure the safety of you and your loved ones so that they can have a pleasant and memorable ride with us. 
Our Chauffeurs Are Professionally Trained In Safety Measures
Chauffeurs are not the same as drivers. This means driving a limousine is not like driving any other vehicle. You need a certain expertise to drive a limousine. All our limousine chauffeurs have received training and certification. They are taught how to drive defensively and stay focused under all conditions. They are stringent about abiding by traffic safety rules and regulations. They are highly cognizant that the passengers' safety in the limousine depends on them.
We Educate Our Passengers On The Safety Measures
At Rioja Limo, we take the safety of our passengers very seriously. So, while we provide the fun, entertainment, and luxury aspects of a limousine ride, we also educate our passengers on all the safety precautions—such as wearing a seatbelt while riding with us. If passengers aren't wearing their seatbelts, our chauffeurs will alert them and then continue the ride to ensure their safety. 
If you're sick, we recommend staying at home and rescheduling the ride with us. Likewise, for our chauffeurs, we make sure that they are healthy before they drive the limousine. Please call us as soon as you can to reschedule or cancel your reservation if you're sick. You won't be fined or charged if you can't keep your reservation because of illness. So don't worry! 
We Conduct A Thorough Inspection And Maintenance Of Our Fleet
We implement safety protocols to reduce the risks and ensure the safety of both our passengers and drivers in accordance with national regulations and best practices.
The likelihood of the limousine experiencing problems on the road is greatly reduced with comprehensive fleet inspection and maintenance. At Rioja Limo, we've established a procedure for inspecting every limousine before using it. Between the rides, we check all our limousines to make sure they don't break down accidentally. 
In addition, we make sure our limousines are well-maintained inside out. Even if they have a posh appearance on the exterior, some of the internal parts could eventually wear out with use. So, we make sure that our limousines have proper maintenance checks and repairs when needed. 
Our Chauffeurs Pack The Necessary Safety Equipment For Your Ride 
Our chauffeurs make sure that they have all the safety equipment in the limousine. This comes in handy in case of any emergency or accident. Some of the safety supplies can include auto repair equipment such as a tire iron or jack, spare tires, flares, jumper cables, fire extinguishers, and, of course, a first aid kit. 
We Practice And Encourage Good Hygiene 
We clean and sanitize our limos regularly to ensure the highest level of hygiene and cleanliness. The car door handles, armrests, and seatbelts are just a few of the commonly touched items that are cleaned and disinfected after each trip.
We advise our drivers to wash their hands as often as they can, soaking them in soapy water for at least 20 seconds each time. When this is not possible, they must sanitize their hands with hand sanitizers. After handling the luggage or other personal belongings of our passengers, this is very important. 
You are likewise requested to maintain good hygiene while traveling in one of our limos. Please take the required precautions, such as using a tissue or wearing a face covering, before touching your face, coughing, or sneezing inside the car. Hand sanitizer and tissues will be available in your limousine for your comfort.
Choose Rioja Limo For A Safe And Memorable Trip  
Our chauffeur's key priority is to make you feel secure and at ease. During your ride, kindly heed their instructions. And don't be afraid to ask them for help. 
Please get in touch with us if you have any inquiries about our procedures or policies. We are happy to help you and eager to transport you to your desired destination in opulent elegance, comfort, and safety. Book your Rioja Limo today!