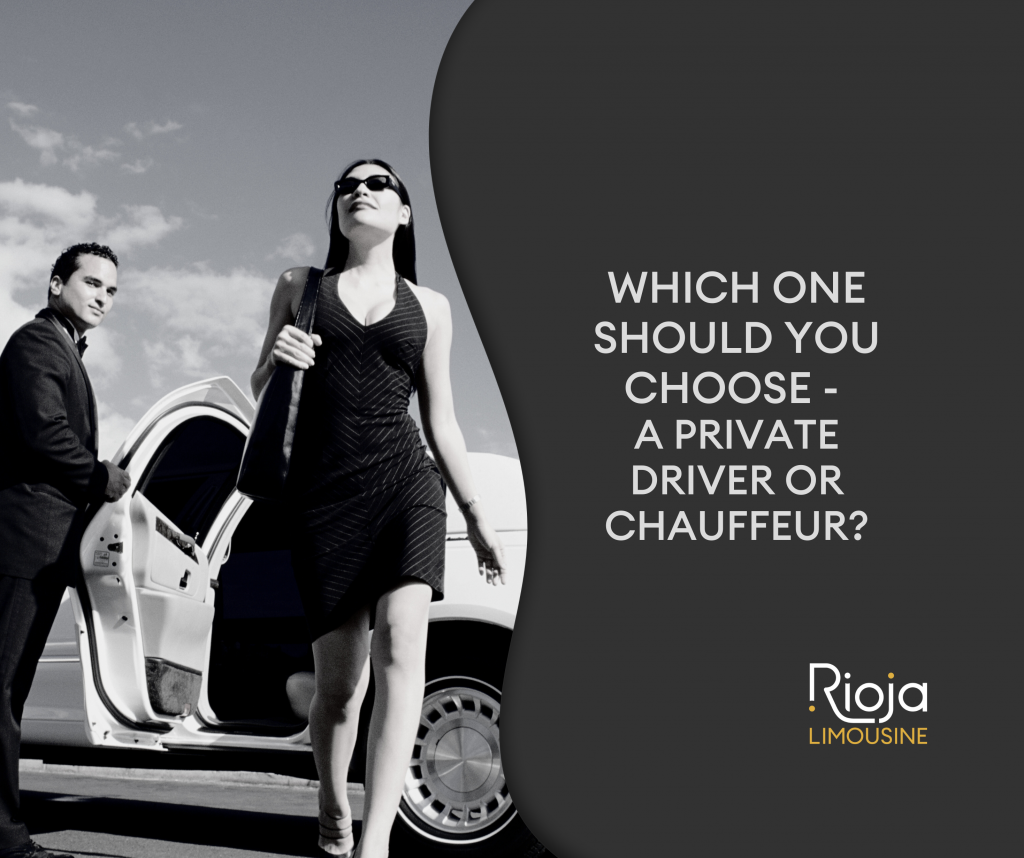 The words drivers and chauffeurs are often used interchangeably. But they are not the same even though they work in the same industry. But it's understandable why most people mix the two terms.
We break down the subtle differences between a driver and a chauffeur in this article. 
A chauffeur can be a driver, but a driver cannot be a chauffeur
A driver is anyone who rides a vehicle. Anyone can be a driver with minimum requirements. Take a service like Uber as a case example where the basic qualifications to be their driver are 
21 years and above

Own and operate a four-door vehicle

Have a driver's license and insurance
Chauffeurs are extensively-trained professionals. Consider a limo rental services in Chicago like Rioja Limo, which hires only chauffeurs with an exemplary body of work on their team. Chauffeurs add so much more value than drivers when it comes to the holistic travel experience. 
A chauffeur is customer-focused
Rioja Limo places customer service as its numero uno focus, and its chauffeurs will do everything possible to ensure that you enjoy the travel experience to the maximum.
We hire and train all our chauffeurs and challenge them to deliver world-class customer service every day. Since our chauffeurs are accountable for their actions, they work really hard to serve customers. 
In comparison, most drivers are only focused on getting the customers from one destination to the other as quickly as possible. They don't go further than this basic call of duty. 
Chauffeurs drive the best vehicles
We hire drivers for basic taxi services and driving regular vehicles, which may or may not be in their best condition. So, a passenger's experience depends on the vehicle's condition and the driver's expertise and temperament.
Chauffeurs are hired by chauffeured transportation companies like Rioja Limo. They drive the most modern, high-quality, impeccably maintained vehicles in the business. They usually ride limousines, luxury sedans, and executive vans. 
Chauffeurs focus on your safety and comfort 
Drivers such as those hired by Uber are not expected to maintain their vehicles. So, you can never be sure if the vehicle you're riding is safe. What if it breaks down, and you're delayed for an important meeting? Such delays can cost you heavily. Safety mishaps can be even costlier. 
Rioja Limo is wholly dedicated to our customer's safety and comfort. Our chauffeurs follow a strict "Code of Ethics" every day, which helps them realize how their actions affect the safety of the passengers and the community. 
Be it traveling for business or pleasure, our professional chauffeurs drive the best, well-maintained vehicles, ensuring that you can reach your final destination on schedule safely. 
Chauffeurs are professionally trained to give you the best experience 
A chauffeur possesses many skills that drivers lack. The role of a chauffeur is a lot more varied than the role of a driver. 
Chauffeurs adapt to different roles in the course of their journey. They are fully equipped to do so as they undergo ongoing training and collaboration with our team and fellow chauffeurs. 
Some of the subjects they are trained extensively in are: 
Advanced driving

Advanced etiquette

Advanced chauffeur etiquette

Security awareness

Customer safety

Time management

Traffic-related problems

Advanced knowledge of transport laws and road regulations

The specialist knowledge of hotels, city landmarks, and tourist attractions

Specialist knowledge of the current events in the city

Geography of Cities
Chauffeurs have alternative plans in case of emergencies. They ensure the vehicle you ride is in top condition inside-out. Their appearance is impeccable, as is your hired limousine. They are punctual, They are passionate, and committed to customer service. They have the zeal to exceed your expectations. They have the ability to empathize with the passengers and their needs. 
Conclusion
In short, a driver is merely an operator of a vehicle, while a chauffeur handles the operation of the motor vehicle and the needs of passengers. 
A chauffeur is a licensed, experienced professional who takes care of all your needs. Their fine blend of personal and professional skills makes them well-suited to handle every challenge that may come up in your journey. They have the uncanny ability to anticipate and act according to the challenges on your journey, without making you even aware they might have been problems in the first place.
Most drivers are focused solely on profits, while our chauffeurs want you to have a truly memorable experience every time. 
If you're looking for credible transportation in and around Chicago, Rioja Limo delivers unmatched service. You can hire our chauffeured services for a variety of occasions, such as: 
Business meetings

Weddings

Birthday parties

Sporting events

Concerts

And more
GET IN TOUCH
Contact us at +1773-948-1028 to learn more about our chauffeured luxury leisure limo services for events in Chicago.